What is the future of retail technology in 2023?
Retail CIOs are increasingly turning to frictionless technology solutions that allow for an easy grab-and-go shopping experience without queues, and also enable customers to self-serve their inquiries themselves, thus cutting down costs for businesses.
Augmented and Virtual Reality (VR) technologies add value to customer digital experiences, such as virtual fitting software for eyewear and cosmetics retailers.
Artificial Intelligence
Artificial intelligence is revolutionizing retail technology by making it more personalized. Now it is possible to search online using voice command or by uploading images and scanning them, with the AI system finding matches and providing suggestions based on AI systems' algorithms.
Retailers are also turning to AI solutions that allow them to monitor their supply chains better. This is especially relevant in an industry like retail that relies heavily on the transport and distribution of its products, as this involves tracking mileage, tire tread depth, vehicle maintenance costs, etc. to ensure an uninterrupted supply chain operation.
AI in retail also lends itself well to forecasting demand. By analysing customer data from ERP systems, social media channels, and other sources, AI can predict which products will become the most sought-after at any given moment – helping ensure stores receive enough inventory to avoid out-of-stock situations.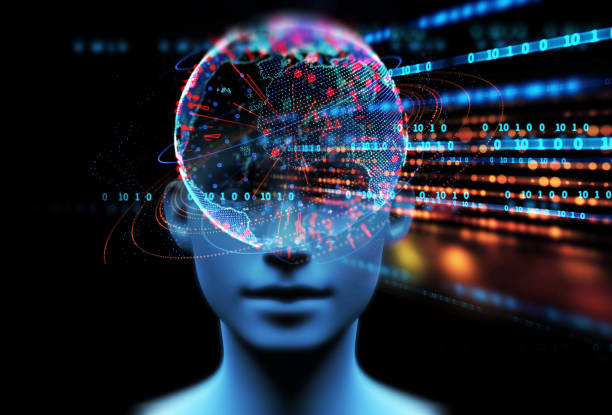 Other retail solutions utilizing AI include chatbots that provide product details and can answer basic inquiries, enabling retailers to offer their customers more tailored experiences and enhance customer service.
AI-powered systems can also help identify suspicious activity within a store and prevent theft by analyzing CCTV footage and using AI to detect movements that appear normal or suspicious – sending alerts directly to staff members so they can take appropriate actions in response.
AI in retail also can assist retailers by creating customer profiling and recommendation systems to suggest new items or products to shoppers based on past purchases, previous behaviors of other shoppers and similarities found among them; creating guidelines which can then be applied in future recommendations to increase both sales and customer loyalty.
The Internet of Things
IoT (Internet of Things) has made retail businesses' lives much simpler by making inventory management, store layout optimization and customer experience optimization simpler. These devices utilize sensors to collect data that is then analyzed by artificial intelligence systems like IBM Watson AI. Retail giant Walmart uses IoT sensors in stores to monitor refrigerator temperatures to ensure food safety compliance with local laws as well as plug them into a predictive maintenance system to save money on repairs.
Retailers are also taking advantage of IoT to create smart shopping carts, which allow consumers to manage items across devices from any device – including physical and digital brand channels – seamlessly. Omnichannel Customer Profiles enrich every time someone interacts with the retailer regardless of where their transaction started.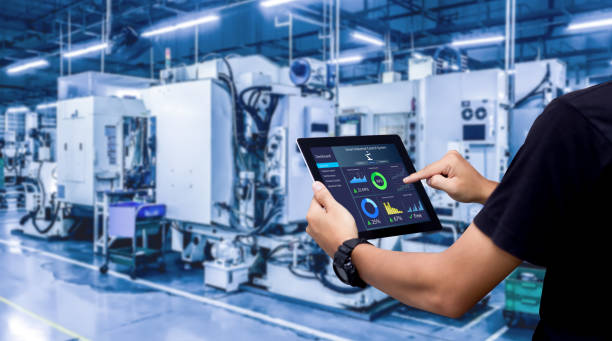 IoT technology also helps retail businesses reduce operational costs by monitoring energy use and cutting waste. Connected thermostats and lighting, for instance, can learn customer patterns to automatically switch off during non-peak hours. IoT devices also aid retailers by tracking stock levels and anticipating demand – helping to predict when it's time to restock shelves while also preventing overselling or selling obsolete items.
IoT devices can make the checkout process more efficient and convenient for consumers as well as retailers alike, both of whom may benefit. This technology can eliminate long lines that turn away customers while cutting labor costs by eliminating cashiers; especially helpful for retailers offering curbside pickup.
IoT is also helping retailers create memorable customer experiences in their stores. Virtual reality and augmented reality have become more mainstream technologies that retailers can utilize to engage their customers and give them something truly memorable – for instance, grocery stores could set up interactive digital displays showing customers how to cook different meals, while clothing stores could set up digital fitting rooms that allow consumers to try on clothes digitally.
Virtual Reality
Virtual reality retail technology can deliver an extraordinary customer experience, helping customers visualize products in their own homes, try them on, or play with them before buying. Retailers can use this cutting-edge tech to stand out from competitors by providing unique experiences that build brand loyalty and increase sales.
Home improvement retailers can leverage VR to allow shoppers to virtually visualize their new rooms and furniture before making a commitment to purchase. Fashion brands may use it for virtual runway shows that can be watched anywhere in the world by customers.
Virtual reality offers retailers an innovative solution to enhance customer experiences while cutting costs and streamlining processes. For instance, it can eliminate the need to print catalogues by offering digital versions which customers can access online and download to their computers or phones directly. It can also increase supply chain efficiency by decreasing deliveries necessary and shipping costs.
Virtual reality technology is revolutionizing retail technology by helping businesses offer customers an easy, no-queue shopping experience. This is achieved using IoT, weighing scale, and camera technologies which track what customers add to their carts before automatically charging for them at checkout. Furthermore, this system makes returns simpler, cutting staff costs.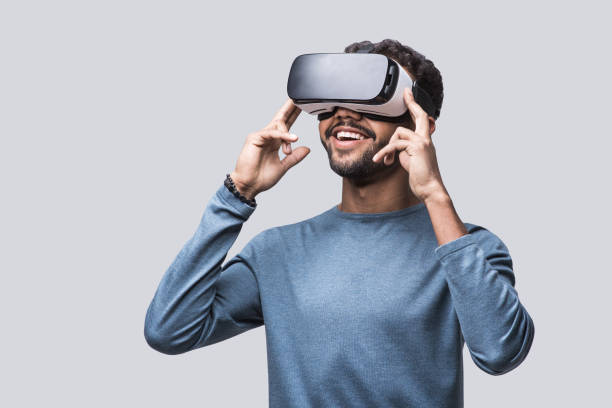 VR can enable businesses to provide high-end customer service. This can be accomplished by combining omnichannel and experiential elements with appointment shopping – which allows customers to reserve a time slot in-store to shop and try on merchandise – so retailers can match products and services more efficiently to individual customers, leading to more effective cross-selling and upselling opportunities.
With so much going on in retail today, it is crucial that retailers embrace and implement cutting-edge technology to remain competitive and adapt with an increasingly digital and omnichannel market. Retailers who fail to adapt will quickly fall behind.
Big Data
Predictive analytics has become an indispensable asset to retailers in today's age of Big Data, helping them make smarter decisions and remain ahead of competition. They rely on it to optimize supply chain management, increase customer satisfaction and loyalty and optimize inventory and product management – not to mention being able to identify trends in consumer behavior for targeted marketing campaigns.
Big Data has an integral role in combatting fraud in retail industry. Fraudsters are constantly finding new ways to steal and misuse data, necessitating retailers to be on their guard for anomalies or suspicious activity. Retailers can leverage Big Data tools such as fraud detectors to detect any occurrences as soon as they happen as well as detect patterns associated with such activities so as to stop further misbehavior from occurring in future.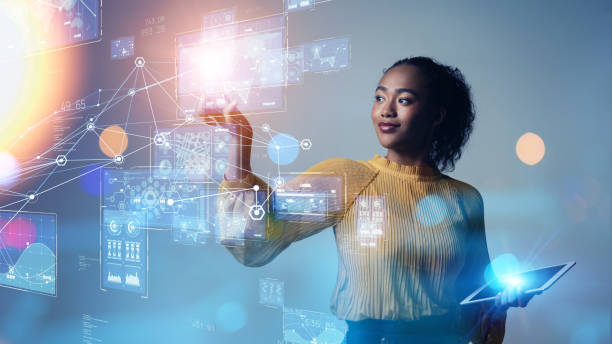 Retailers, for instance, can leverage customer purchase history analysis to identify customer buying preferences and target them with relevant offers and discounts. A personalized shopping experience can increase customer satisfaction while increasing repeat purchases, sales growth, referrals and loyalty; which explains why so many retailers are turning to AI and machine learning technologies to personalize customer interactions.
Big Data is revolutionizing retail by helping retailers predict demand for products. By tracking search terms related to particular search terms, they can predict when an item will become popular and place orders accordingly – giving them an advantage in market by being first with offering these goods, while setting effective dynamic pricing strategies.
Big Data is making it easier for retailers to optimize their supply chains by identifying key metrics and anticipating bottlenecks. By analyzing historical data, retailers can select optimal routes and methods of delivery and optimize their logistics system – leading to improved efficiency, cost savings and faster response times.
Future retail is all about providing consumers with a personalized and seamless shopping experience. AI and machine learning (ML) technologies are already helping this effort by automating tasks and increasing staff productivity, while drones or autonomous vehicles enable faster last mile deliveries that further improve speed and effectiveness of retail delivery. Retailers are using augmented reality to give their customers digital experiences that combine physical with virtual worlds – virtual fitting rooms or digital signage are two examples.